What's New in Inventor 2021?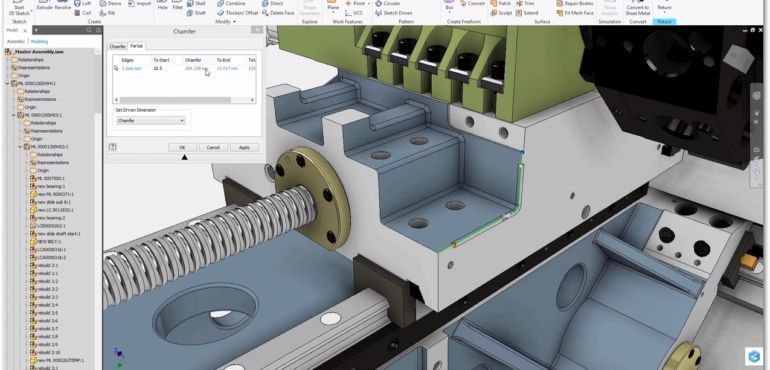 What's New in Inventor 2021?
The latest version of Inventor was released in March 31st, 2020. Starting from that day, Inventor users were able to use Inventor 2021, available in all languages in their Autodesk Account and Autodesk Desktop App. Inventor 2021 is a culmination of 12 months of customer feedback, development effort, and market research. And we think the result is something you're really going to like. Here is an overview by Mako GmbH of the many updates and enhancements delivered in Inventor 2021.

Experience
Each major recent release of the software has included a step forward in what we know as the Inventor Experience. A few years back you saw updates to the application frame and 4K support, followed later by a dockable browser with quick search capabilities, and then last year with multimonitor support and new theme. While the "Light Theme" introduced last year gave Inventor and a few other products a fresh look and a common design language, many of the users were eager to have a dark option too. Some of them got a preview to the Dark Theme during the Design and Manufacturing Keynote at Autodesk University. The development team worked with many of the users in the Feedback Community in developing and fine-tuning a Dark Theme for the 2021 version.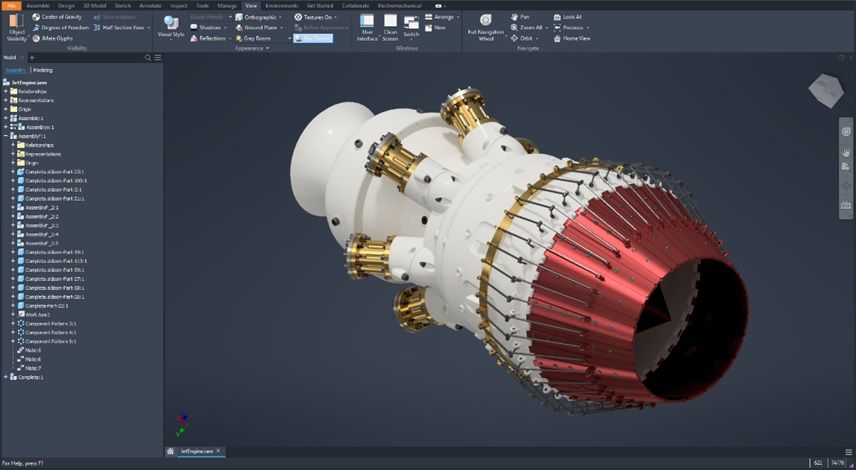 In addition to Dark Theme, they upgraded commands to the modern command panel framework. With Inventor 2021 you will see more and more panels for commands throughout part modeling, tube & pipe, and frame generator environments.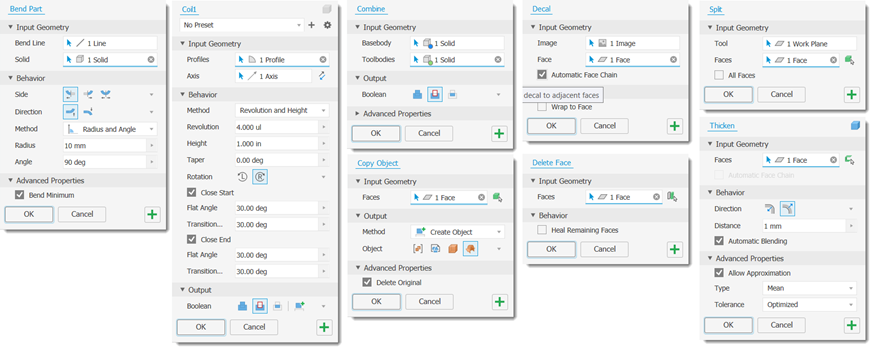 Based on input from many of the users, performance was one of the most important factors. They continued to go farther in the 2021 release with further optimized performance in parts, assembly, frame generator, and tube & pipe workflows. You will experience faster open, update, compute, and graphic navigation workflows with your designs in this release. It isn't simply faster; they have optimized the occurrences computing process and memory loading for invisible components. This means you will also experience less memory usage, therefore, higher capacity to handle larger assemblies.

Workflows
Inventor has been supporting associative workflows with non-native data since Inventor 2016 with their AnyCAD technology. Simply choose the 'reference' option upon import, and then be able to easily accommodate changes in your Inventor assembly, drawings, simulations, etc without having to manually re-import. In recent years they added formats like STEP, SolidEdge, and Fusion 360 as well as refined associative 2D-to-3D connections with AutoCAD.
A significant portion of the Inventor community works with companies in the Architecture, Engineering, and Construction industry. In these accounts, they often need to create custom designs in the context of a building. With the 2021 version, they have introduced AnyCAD associativity for Revit data. Now you can take advantage of the new Revit AnyCAD workflows to bring in just the data you need from a Revit file, and have it update associatively within your Inventor design. What's more, when the Revit data is brought in, appearance information is carried over and you get a nicely organized representation of the building in the browser making it all easy to navigate.
Drawing productivity and workflows have been enhanced with new Sheet Format workflows and expanded iLogic drawing functionality. Inventor 2021 will enable a new level of drawing automation to help users create, modify, and complete your 2D drawings. With Inventor 2021 your 2D drawing creation will be faster than ever before.

Customer Driven
In addition to all of these new features, Inventor 2021 has over 60 enhancements driven directly from the feedback and requests of users on top of all of the enhancements that were rolled into the incremental updates last Summer and Fall. They focused these enhancements on areas discussed by customers with the development team in Inventor Forum and Feedback Community, areas that were highlighted on the Ideas page, and in many in-person and online meetings with customers over the past year. Customer driven enhancements are represented throughout Inventor in parts, assemblies, and drawings. For a complete list of customer driven enhancements, be sure to read the Inventor 2021 online help.
If you want to explore more about Reverse Engineering, other CAD software and how to master them, check out our Blog Posts here or contact us here to get in touch with a Reverse Engineering expert!